Two-time IndyCar champion Josef Newgarden thinks what happened to him when he collapsed after his Iowa crash will remain a mystery.
Newgarden dominated the first race of the weekend at a track he has regularly excelled on, and did the same the next day until he crashed out in the closing stages from the lead with what appeared to be a broken rear-right damper.
He then collapsed and was taken to hospital in Des Moines, stayed overnight and was released on Monday.
He cleared a medical on Thursday and was third in practice on Friday before qualifying fifth for this weekend's Indianapolis road course race where he trails points leader Marcus Ericsson having been set to overtake him before the Iowa crash.
"I don't remember anything out of the norm," said Newgarden, asked if he felt dizzy before he fell.
"So yeah, genuinely it's hard to say at this point. I don't think we'll ever know.
"I don't want to get into too much of the medical side. But I certainly hit my head pretty hard on Sunday afternoon.
"And obviously, the main concern at that point is, is it a concussion? And just trying to make sure that there are no lingering or long-term effects from that.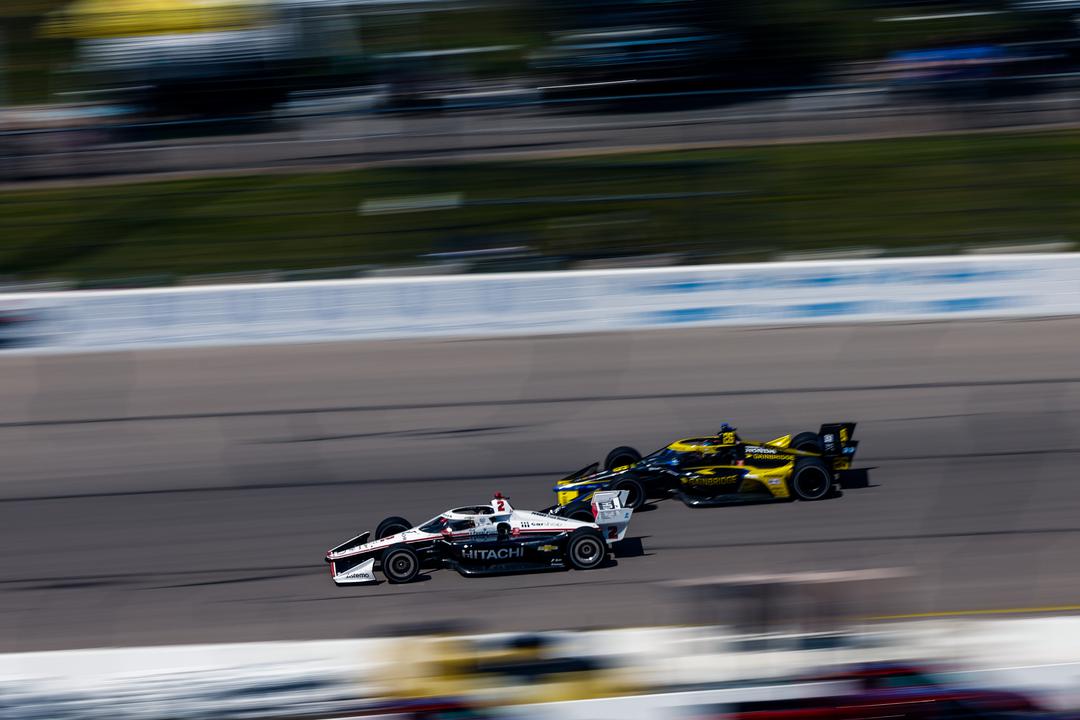 "But, thankfully, I'm in really great shape. I felt very good most of the week. So I think we're in a pretty good spot now."
Newgarden confirmed that he had felt hydrated enough, as that had been a hypothesis discussed on social media and elsewhere for why he crashed, given that the Iowa races were hot and some drivers required an IV drip to rehydrate overnight on Saturday to Sunday, including his team-mate Scott McLaughlin.
Asked if he had been concussed, he replied: "I can't confirm that. I don't know that I did. But I think if you were a doctor, you probably would have said I was concussed after Sunday night.
"So it's probably fair to say that. So then it turns into a question of, how severe was it? And how long was it going to linger?"
He also said he would "hate to say" the fall was linked to the Iowa crash, and "I didn't feel anything odd".
Newgarden lives in Nashville, and only had two full days to recover before having to head to Indianapolis to try and be cleared for the race.
He thanked his team and various people including TV presenter and ex-IndyCar driver James Hinchcliffe for their support and messages.
On how he attacked the week, he added: "I really just went into fight mode.
"I don't know what I have. I don't know how severe of a concussion I do have, if I do, I don't even know if I have one. So I just went in and rested for 48 hours as intensively as I could.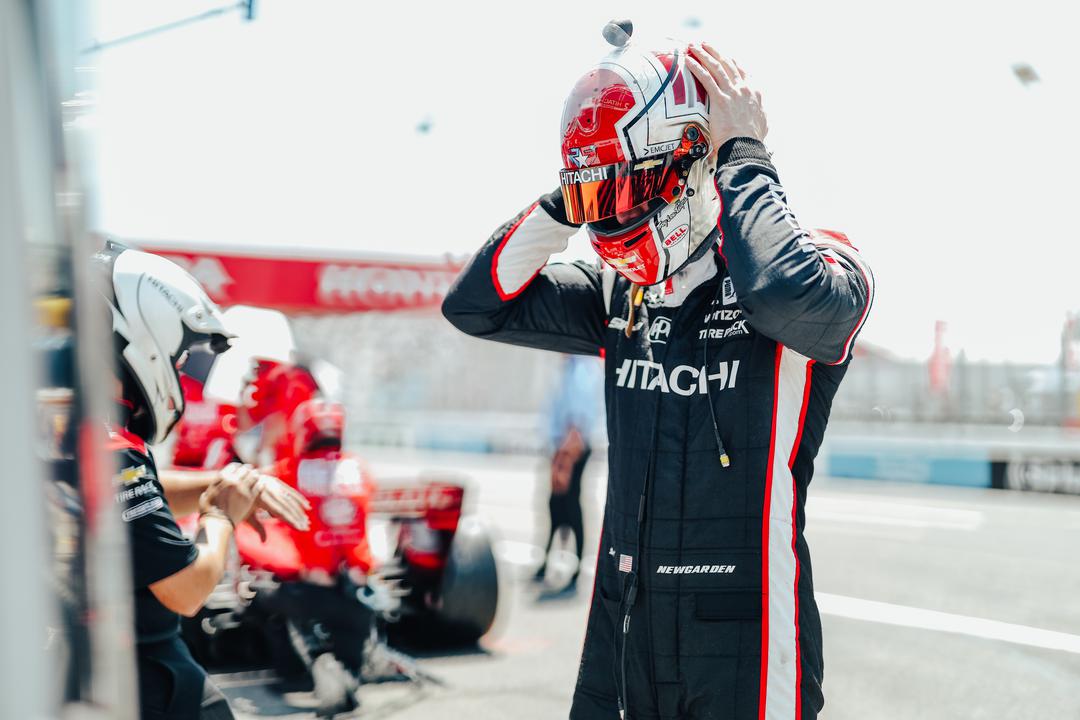 "Nothing really bugged me. I just did things because I heard they were the right things to do. Light didn't bug me, screens didn't bug me.
"But I just avoided all that for 48 hours to try and rest as much as possible. By the time Tuesday came around, I felt pretty solid and was just trying to track as best as I could up to Thursday."
Now he is at the Indianapolis Motor Speedway and arguably has as good a starting position as he could have given his condition and preparation.
It's perhaps not a surprise he's done so well based on how he's responded to coming back from injury in the past, but he is still grounded in the reality of his situation and what is possible from his team and car.
"I don't know that I can just go out and win the next race in sheer willpower," he said.
"I think we are where we are in a lot of ways with each track that we go to, we have our strengths and weaknesses of the team.
"Obviously, Iowa was a strength of ours. It's very disappointing to give up that win that we did last week. I think that wasn't necessarily a lock, but it was pretty good odds that we could have locked that race up and had a fifth win of the season.
"That would have been a big changer for us in the championship. And now we're not in that position, we are 34 points back, not a terrible spot, but not as good as it could have been, unfortunately."
Newgarden and his fellow championship rivals all have a chance to make up some ground on points leader Ericsson as he starts dead last this weekend in 25th after an issue in qualifying.