The displeasure Mercedes and Lewis Hamilton felt regarding Max Verstapppen's driving was clear after their Italian Grand Prix crash but the world champion team quickly admitted it had its own shortcomings to address.
It was inevitable that everyone's focus, including Mercedes, was on the outcome of that accident on Sunday at Monza but already by the evening there were signs Mercedes' attention was shifting to simply doing a better job in the first place.
The most impressive thing about Mercedes and Hamilton during their period of domination was their relentlessness. They left so little on the table. But in the thrust of an ultra-intense title battle and with (at times) an inferior car this season there have been weaknesses in the team's weekend execution.
Mercedes is very good at focusing on its own shortcomings so nothing written here will be new to anybody in the team. Andrew Shovlin's words post-Monza are a good example of that as even within the immediate frustration there was still a clear emphasis on 'there's stuff we need to do better'.
The team's trackside engineering director said Mercedes needed to be "pretty critical with ourselves" after a weekend in which a one-two in qualifying eventually yielded a sprint race win for Valtteri Bottas and third from the Finn in the grand prix from the back of the grid.
"As is often the case, we just walk away from here with a job list of things that we've got to get better at," said Shovlin. "Because we can do better than we've done recently."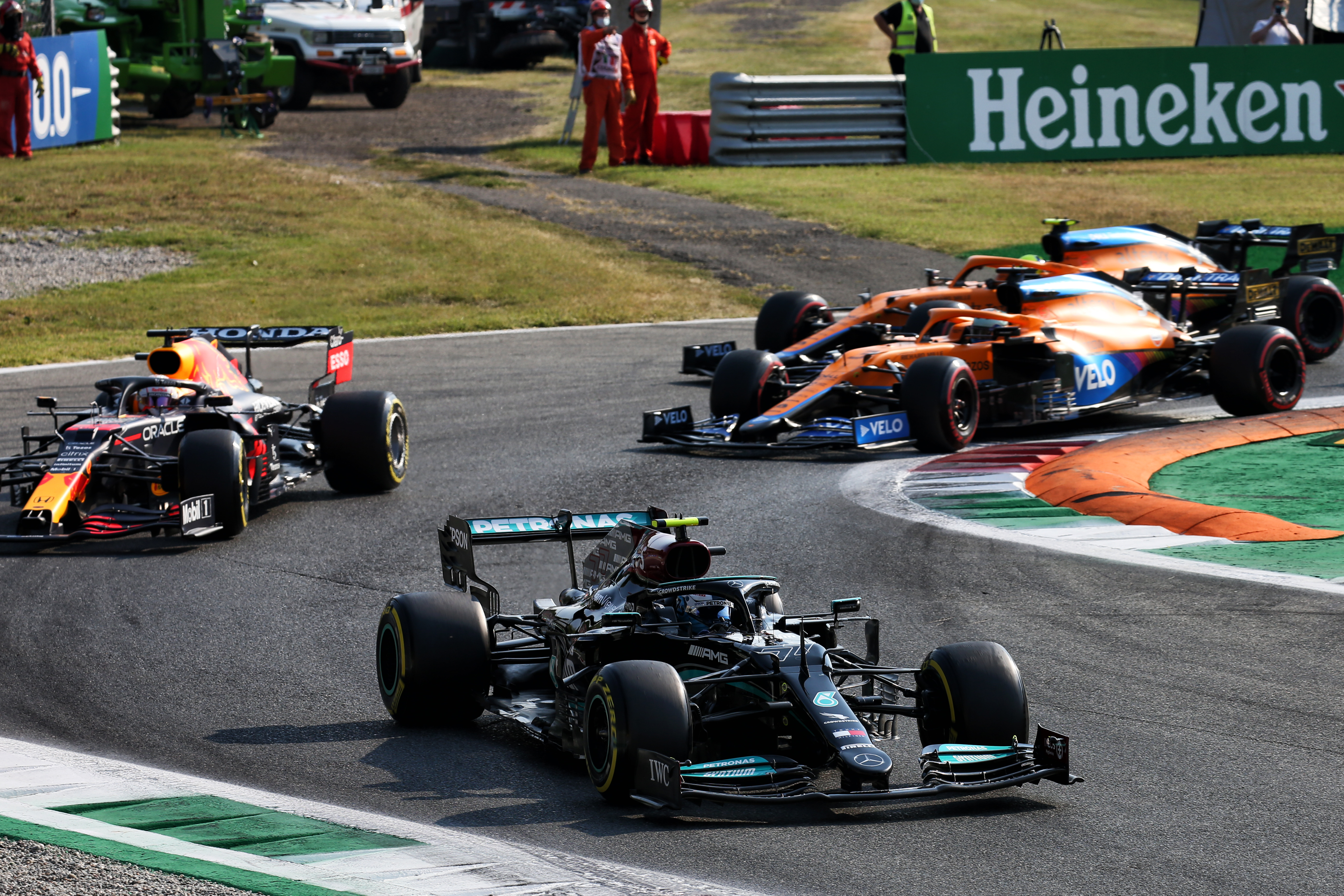 Quite a few times this season Mercedes has not taken advantage of the places where it has had the chance to do some damage, whereas Red Bull has done that often. Mercedes has won just once in the last 10 races. Red Bull has won seven times in that same stretch.
During this run, Mercedes and Hamilton probably should have three more victories.
Think back to Baku at the restart with Hamilton's error when Verstappen had crashed out with a tyre failure – that was a huge one, a win turning into a point-less finish in an instant.
Before the summer break, Mercedes had the quickest car in Hungary but that didn't get converted into maximum points. Of course, had Bottas not skittled a bunch of cars at Turn 1 there's every chance that would have been a straightforward grand prix that Hamilton would have led from start to finish. But the variables that emerged in the race caught Mercedes out and a possible one-two just became a 'two', for Hamilton.
At Monza, Mercedes was quicker by several tenths of a second. But that got turned into a loss over the weekend because Verstappen scored two points in the sprint race.
The stewards' decision to blame Verstappen for the crash on Sunday would rightly make Mercedes feel aggrieved. But Hamilton being in a position to have his race ended in that manner can be traced back to his bad start on Saturday.
It was a similar story at Silverstone, where Hamilton lost out at the start of the sprint race to Verstappen. That this happened twice on weekends where F1 was trialling the experimental sprint race format meant those bad starts cost Hamilton points each time.
They also influenced what followed on Sunday – only in Italy his incident with Verstappen wiped him out, so the punishment was greater than at Silverstone where only Verstappen retired, and Hamilton went on to win.
If we were to scrutinise Red Bull's weekends there would be plenty of imperfections to dissect as well. Both teams and both title protagonists have dropped points this season.
But it seems Red Bull has the performance advantage over a greater sample set of circuits which means on balance it has more opportunities to win. By extension, Mercedes has fewer, so the missed opportunities hurt more.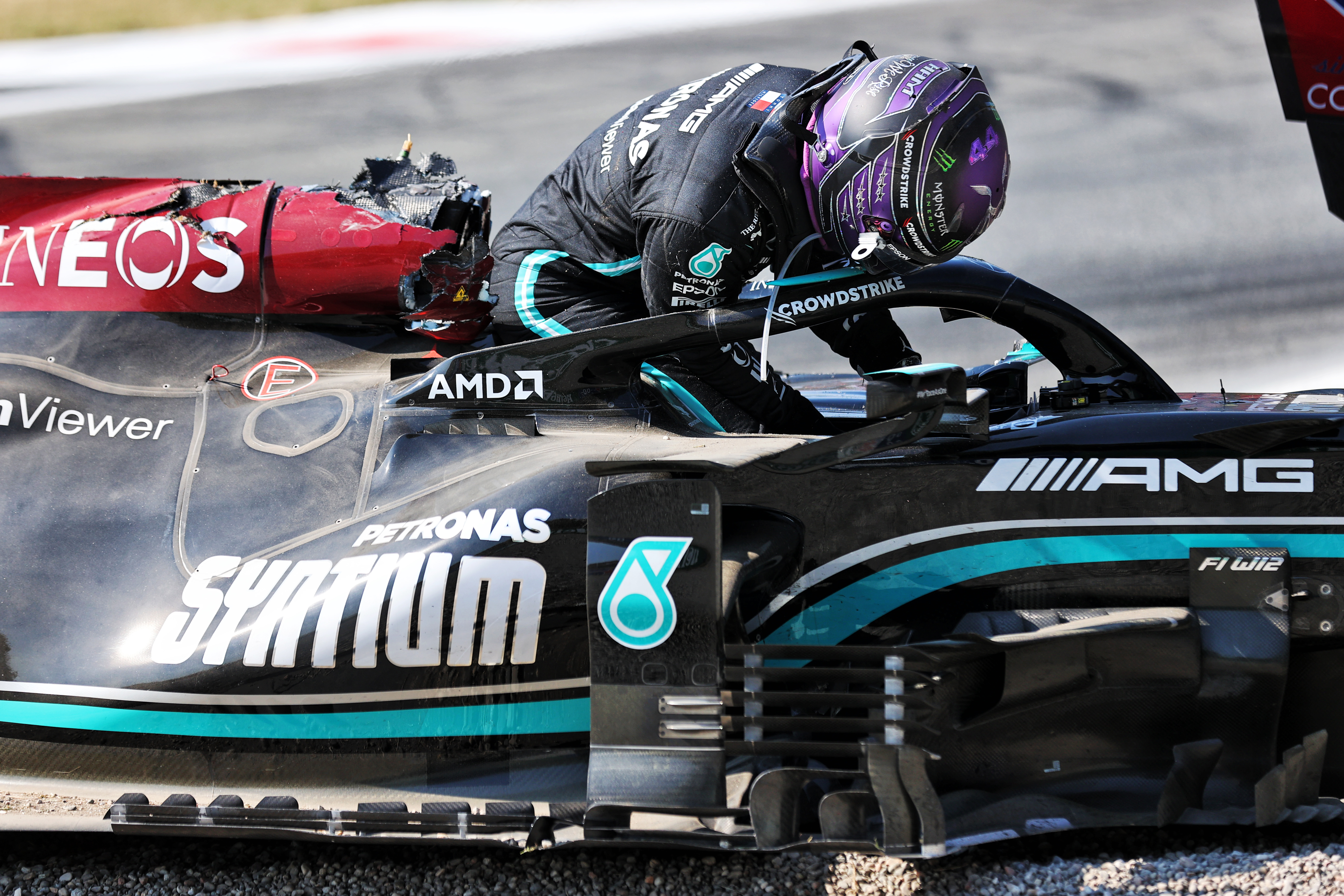 "We need to make sure we put a good weekend together in Russia," Shovlin admitted after Monza.
"It's a place where the car should be competitive, but we've had pretty messy races for quite a long time now.
"Really the team needs to not get distracted and just focus on delivering the kind of performance that we know that we can, and the performance that we need to win these championships."
Earlier this year there was a rallying cry from Mercedes after back-to-back difficult weekends in Monaco and Azerbaijan. A lack of car performance and pitstop problems were laid bare in those races. But there was plenty of time left in the championship, and a lot of that time has passed now.
The underachievement at some of the last few races – some, not all of them – is significant now because the run-in is approaching and the momentum is expected to shift towards Red Bull.
On The Race F1 Podcast, Mark Hughes pointed out that beyond this weekend's Russian GP there is a lack of clear-cut places where you think 'that's going to be a Mercedes track'.
If Mercedes doesn't win at Sochi and Verstappen comes away leading the championship, Mercedes and Hamilton will be the hunters with a car that might not be quick enough to hunt effectively and knowing they have let too many opportunities slip already.
A simpler, cleaner weekend in Russia would boost the world champions' title prospects and probably do the team's mindset an immense amount of good as well.